Mind Map Pro and the NHS R&D Forum encourage collaborative thinking
The team from Mind Map Pro recently took part in the NHS R&D Forum's Non-Commercial Research Sponsors Symposium for Health & Care (NHS Symposium) in London, UK.
The focus of the Symposium was to build relationships and share definitions or being a good and compliant Sponsor from various perspectives.
Organised by the NHS Research & Development Forum, the event brought together policy makers, regulators, sites and representatives, partner organisations, researchers and patients to work to address the Sponsor process and current hot topics for research, health and care.
Tess Coughlan-Allen from Mind Map Pro worked with Kate Greenwood, NHS R&D Forum Manager and Birgit Whitman, Head of Research Governance to deliver a collaborative thinking session that all attendees could contribute to.
Kate Greenwood, NHS R&D Forum Manager said:
"Thank you to Mind Map Pro for the opportunity to help us collate the thoughts of 95 people into something visible in such a relatively short space of time. We have been able to share the end product and commit to working on the results now to produce something more streamlined for all."
Birgit Whitman, Head of Research Governance said:
"It was brilliant to work with Mind Map Pro and they have my fullest admiration for an incredibly quick uptake of all the complex processes that were discussed and reflected expertly in the mind maps."
A new community
Being a Research Sponsor representative is a broad and evolving role, with responsibility and accountability yet very little opportunity to share practice.
In answer to this, the inaugural NHS Symposium initiated the forming of a Sponsors community that will continue to meet annually to share expertise, explore challenges and develop learning.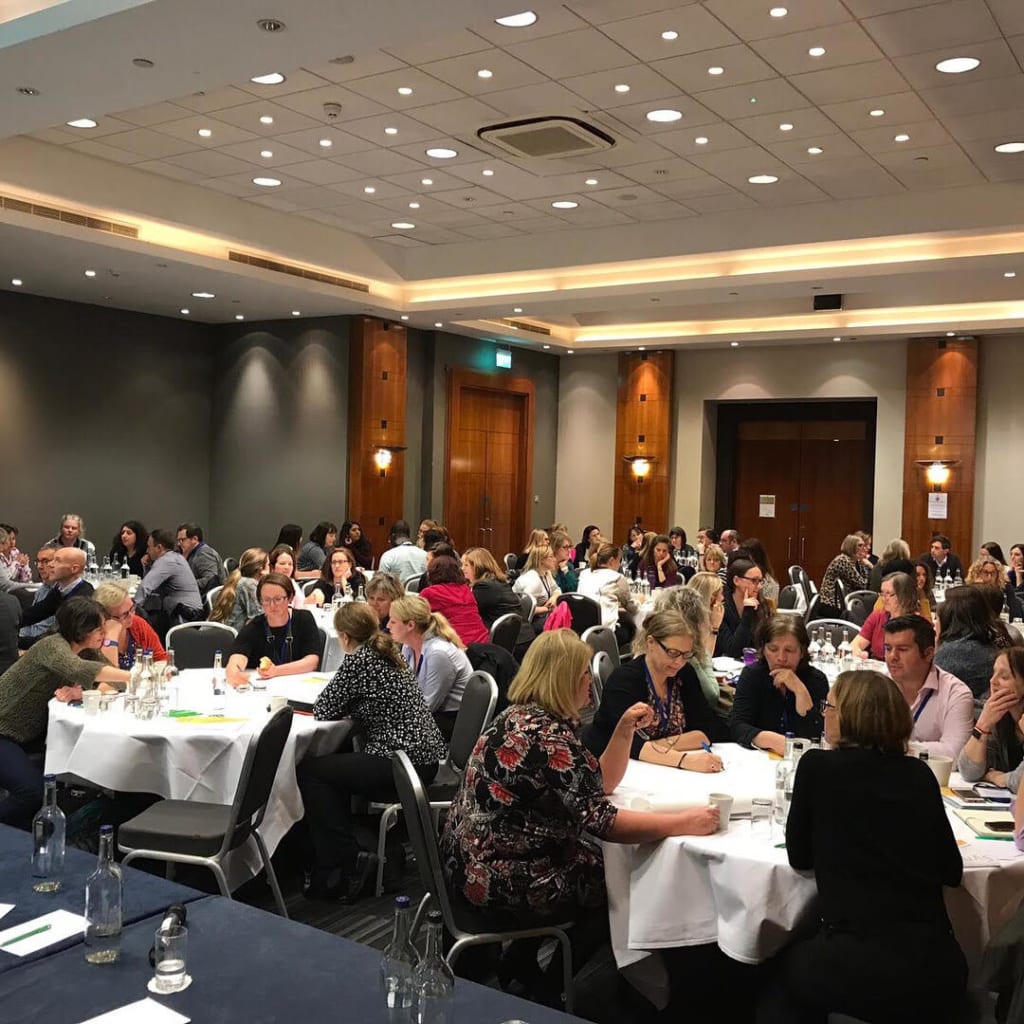 To help launch this community, Mind Map Pro was invited to facilitate a collaborative thinking session by mind mapping at the NHS Symposium, where participants could contribute perceptions, processes, and share best practises for the benefit of all involved.
Mapping the project journey
To explore the Sponsor Process, the room split into working groups, with Mind Map Pro's Tess Coughlan-Allen working closely with one group.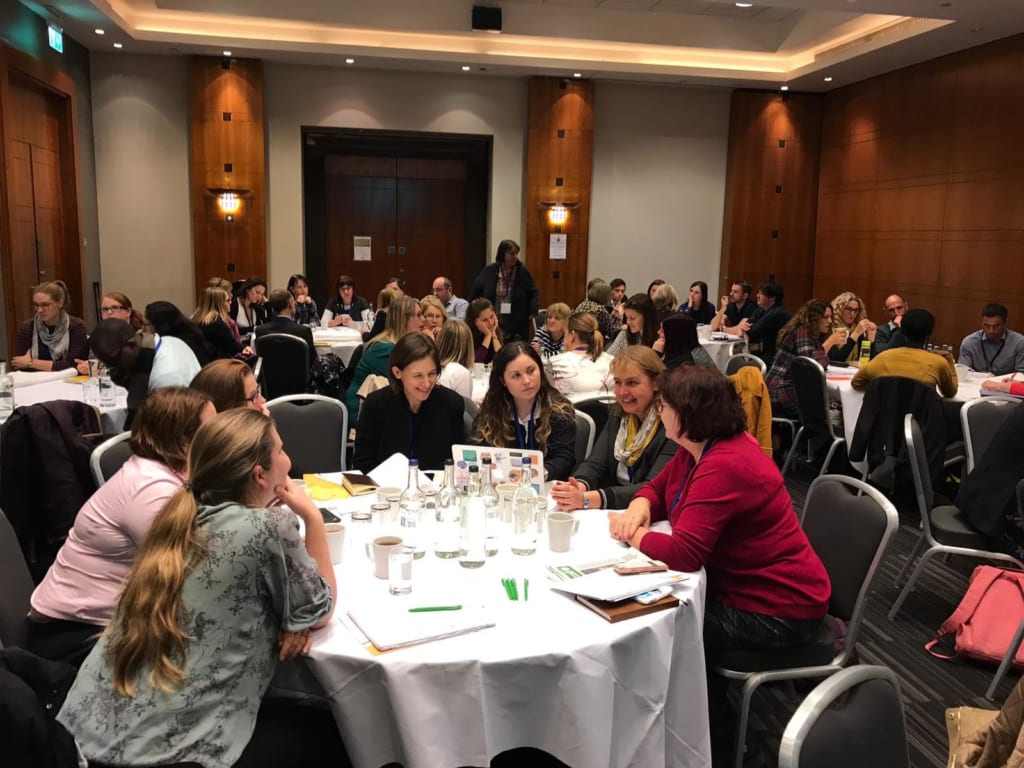 Participants were invited to discuss responsibilities and oversight along the project journey, whilst exploring how this can be achieved proportionately.
Each group mapped the processes collaboratively for 15 minutes. After which, the table using Mind Map Pro for creative thinking presented their work at the front of the conference, hooking up Mind Map Pro to the big screen for all to see.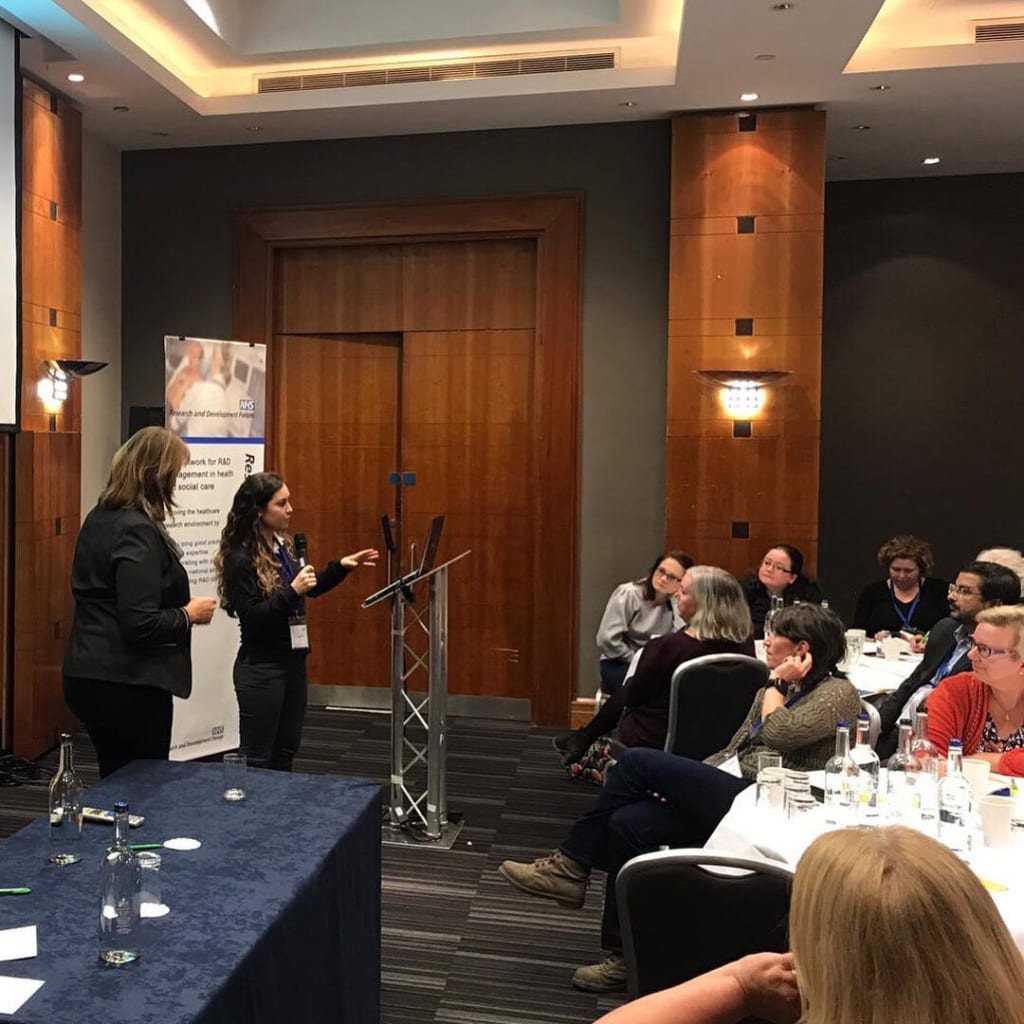 At this point, the conversation opened up to the entire room. Participants added comments and suggested more ideas for the mind map in a dynamic, real time demonstration.
The session was split into three phases, with three mind maps, presentations and collaborative thinking phases.
Initially, the groups worked through the Ideas and Approvals Phase. This proved to be the most creative phase, which centred around risk. The exploratory nature of the theme gave participants permission develop and evolve ideas freely, without constraint.
The second mind map explored the Set-Up and Follow-Up Phase. In line with the theme, this session of collaborative thinking was more structured, focusing on key elements including costing, monitoring, oversight, teams, good conduct and compliance.
Finally, the room explored the processes related to the Study Closure and Dissemination Phase. During this phase, the groups commented on closing criteria and discussed archiving and publicising results.
Creating process maps using Mind Map Pro gives attendees access to digital resources with key takeaways from the session, which they can continue to refer to during their working practice.
Mind Map Pro supports a range of industries with collaborative thinking and teaches teams how to develop ideas creatively whilst maintaining efficiency and effective project management.
If you would like to invite Mind Map Pro to facilitate a workshop or take part in your conference, contact Tess Coughlan-Allen– we'll be happy to help.