Project Management
Creativity Meets Productivity
Ideas don't become a reality unless you put in the work. Create a plan of action with the agile task manager, assign tasks to team members and watch as the tasks visually progress across the board.
Fill in your details to sign up for FREE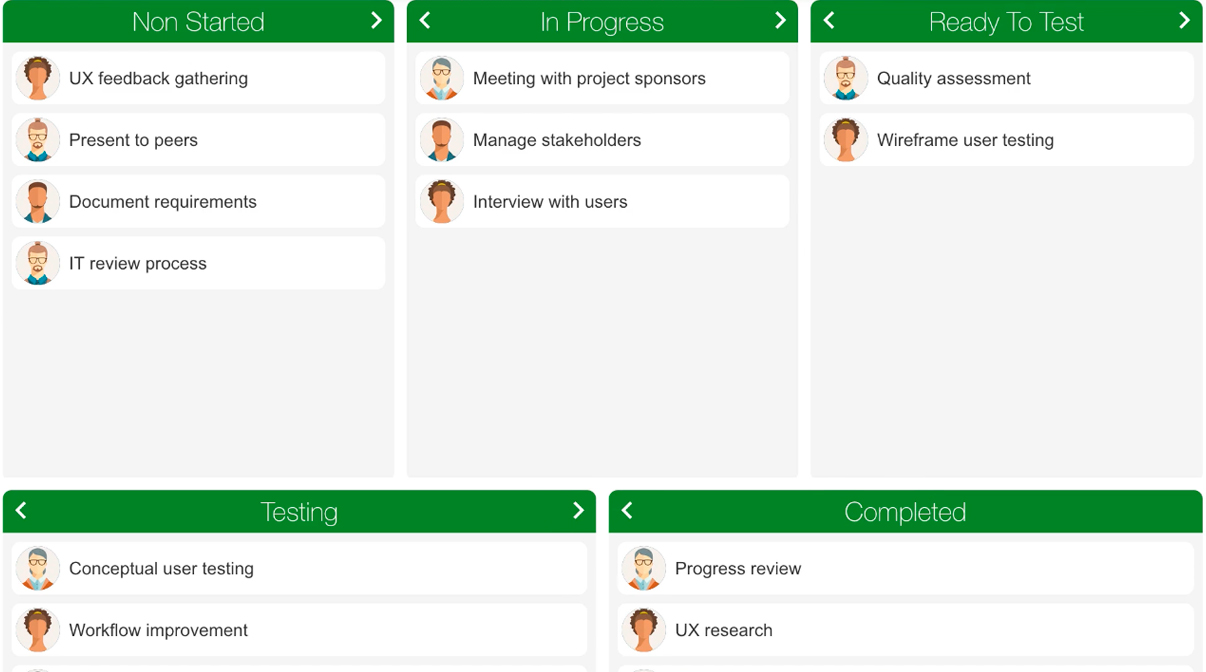 Make ideas happen
Tasks can be linked to ideas in your mind map before they are added to the agile task manager, or they can be added independently and then linked back to an idea at a later stage. Add notes or media files and estimate the time that should be dedicated to the task. Built in project management metrics allow you to easily download reports that help you quantify work to bill clients or create burn down charts based on your team's workloads.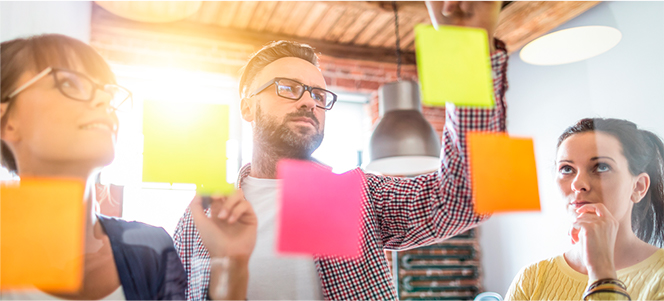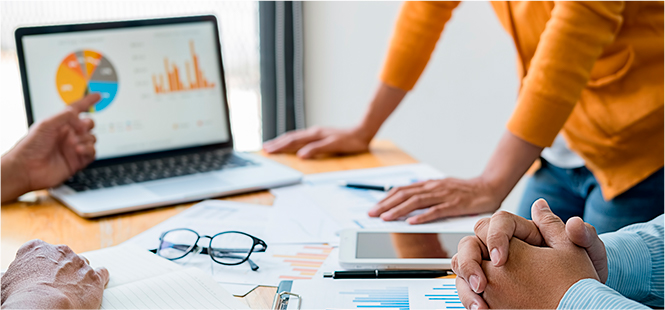 Sprint to your goals with project management
The agile task manager uses sprints so that a phase of work can be strategically directed to meet goals within a timeframe. The settings are fully configurable so that you can adapt the set up to suit your project. For example, a development team will probably include bug testing in their task types. An academic research project, on the other hand, would change the task types to suit their phases of research and review.
Business use cases . . .

Adaptability
Rework the agile task manager to suit your project. Turn it into a progress board for sales leads or a management space for a research and development project. Set the board to match your goals and see what you can achieve.

Meetings
Set your agenda using a mind map, write notes and outcomes in detailed view and add meetings actions for the agile task manager whilst your meeting takes place. Export the tasks to a CSV file and share this with colleagues or contacts, and export the notes from the mind map for a recap for the meeting minutes.

Productivity
Stay focused on tasks as you and your team work towards a unified goal. Embrace creative productivity with the continued connection between creative thinking and agile task management.
Features . . .
Tasks
Add new tasks from detailed view within an idea
Add new tasks from agile board
Edit task name and add a detailed description
Categorize tasks by priority and type
Assign tasks to team members
Estimate duration of task and update with time remaining
Connect task with an idea in the mind map
Move tasks to another Doodle
Add media files to tasks
See history of task and progress
Search tasks using keywords
Backlog for unassigned tasks
Drag and drop board for moving tasks through stages of progress
Sprints
Create sprints to focus work with clear aims
Set dates for sprints
Order sprints based on priority, date or a custom filter
Customizable settings to change category names for progress status, priorities and task types
Customizable settings for colors
Download burndown chart to show workload with remaining or completed tasks
Set estimation measurement unit as day, week or story point
Easy reporting or forecasting
Task Boards
If you're wondering "which project management tool is best?" or "how will project management help me?" then start by thinking of a to-do list. You work through tasks and stay focused. Using a task manager or agile board is a more intelligent, collaborative take on a to-do list. You can keep track of how tasks are delegated, tasks that are assigned to you, which tasks are completed, and which tasks are performed best by which team member. Kanban-style project management uses a board like Trello, where you can create a task list and move tasks across the board as they progress. When tasks are completed, they have moved all the way across the board to the 'completed' column. Use the task board in Mind Map Pro to make progress with your ideas, assigned tasks and adding them to sprints to easily follow the agile project management methodology.

Lead Tracking
Do you need an online tool for tracking sales leads? Mind Map Pro is highly customizable, meaning you can optimize it to suit your workflow. It can easily transform into a lead tracking tool, giving you the competitive edge with online sales management. Stay steps ahead of competitors by combining business strategy, lead development and sales targets together in one solution. As a visual tool, Mind Map Pro enhances creativity with online mind mapping, connects sales teams with online chat and facilitates 30% productivity gains.

Project Management
Engineering has always been one of the best sectors for project management. Civil engineering projects always need project managers to control complex projects, seeing them through from start to finish. Mind Map Pro is a tool for project management for engineering, business and technology, amongst other disciplines. With task management, creative mind mapping, online chat and real-time collaboration, Mind Map Pro is a project management toolbox that engineers and engineering project managers can use to research, plan and manage projects and see them through to completion.

Bug Tracking
Keeps track of reported software bugs in software development projects using our task board. Use the task manager for project management and defect tracking, whilst clearly defining duties and task responsibilities. Assigning each task to the team member who is responsible, whether it's a task for fixing bugs, software testing or reviewing quality assurance. Move tasks across the Kanban-style agile board and discuss progress using the online chat. Align tasks with Slack using Mind Map Pro's Slack integration, with task notifications sent directly to Slack. Compared with creating tasks in excel spreadsheets, you can save up to 30% of time with productivity increases using Mind Map Pro's task board.

Sales Management
Successful businesses need a sales management strategy. Use Mind Map Pro as your project management workspace to coordinate sales activities. Online mind mapping can enhance your creativity whilst brainstorming and developing winning sales techniques. Build a connected sales force with our live online chat tool. Work through the tasks and challenges of a sales manager using the Kanban-style task board to implement your sales strategy, manage operations and visually record your sales progress as you hit sales targets. Look back at the tasks you have successfully accomplished and export your task data to present the goals and targets reached to your team.

Construction Management
As a construction manager, you will already use specialized project management techniques to coordinate and supervise a wide variety of projects. Improve collaboration and enhance creativity for your construction management using Mind Map Pro as a collaborative mind mapping and project management tool. Connect and chat with collaborators such as building and infrastructure specialists, planners and purchasers, clients and other production contacts using online chat, real-time mind mapping and team task management. You can oversee the construction of a project from its beginning to its end using Mind Map Pro as your centralized workspace. Revolutionize project management for construction.