Slack Integration
Chat with Slack
Bring discussions from Mind Map Pro into your Slack workspace. Our easy integration allows you to connect both tools, meaning you can access comments and tasks across either platform.
Fill in your details to sign up for FREE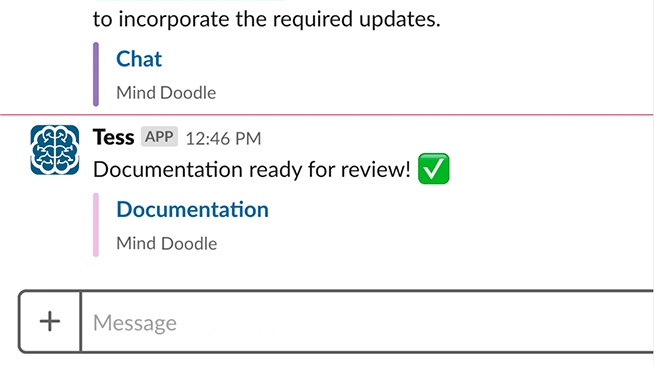 Communicate and collaborate
We've hooked up with Slack to make it easier to chat and send files across platforms, keeping communication channels open in order to help teams collaborate efficiently.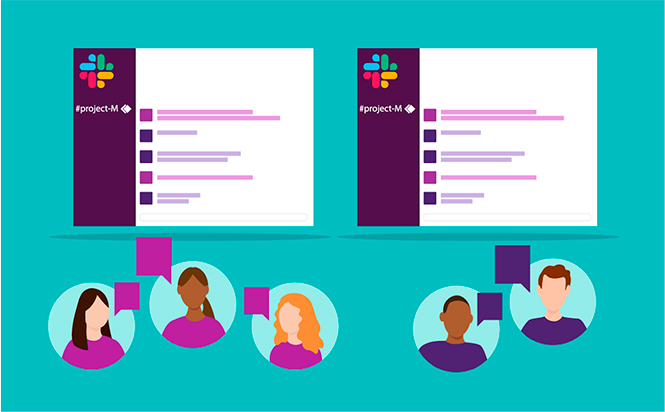 Mobile discussions using Slack
Bright ideas don't stop because you're on the go and discussions don't need to either. We've integrated Mind Map Pro's live chat with Slack so that you can receive comments and notifications directly to the Slack mobile app, even whilst you're out and about.
Sliding tasks into direct messages
Mind Map Pro will be sliding into your DMs for a very legitimate reason… task notifications! When a task gets assigned to a team member within Mind Map Pro's agile board, we'll notify that person with a direct message in Slack, helping teams stay on track with their task lists.
Business use cases . . .

Chat with clients
Discuss new ideas with clients who use Slack whilst keeping track of the project and chat history in Mind Map Pro.

Meetings on the move
Keep communication channels open with online meetings with contacts, clients and team members even whilst you're on the move.

Task accountability in Slack
Easy and practical delegation of responsibility to team members, with task notifications in Slack direct messages so that team members have a clear understanding of the tasks assigned to them.
Features . . .
Connect
Simple and customisable integration
Match usernames for connecting users across platforms
Send and receive chat comments in Mind Map Pro and Slack
Send and receive files across platforms
Direct messages in Slack to notify of new task assignments
Managing Remote Teams
For remote or distributed teams, staying connected and engaged is a challenge that can be addressed using Mind Map Pro. How do you help remote workers feel part of a team? Combining free mind maps for creativity, online chat for collaboration and project management for team productivity will keep teams feeling connected, supported and motivated to reach their goals. Treat remote or distributed teams as though you are co-located by staying connected with communication channels open using Mind Map Pro as your real time collaboration solution with online chat.
Workflow Management
You've probably heard the saying: Work smarter, not harder. It's simple but useful advice. Streamline your workflow management system with Mind Map Pro for end-to-end project management, where you can seamlessly move through different stages of your project. Save time by consolidating workflows into a single tool using our system integrations, including a WordPress plugin and Slack integration, plus export to Microsoft Office documents like MS Word, PowerPoint and Project. Start mind mapping for non-linear thinking to generate innovative ideas. Discuss and collaborate using our integrated chat tool for online chat. Be productive using the task manager for creating tasks and moving them across the task board as you progress. Improve your project management workflows quickly and easily using Mind Map Pro.

Team Communication
Are you wondering, "How will project management help me?" Perhaps you've been exploring project management and communication, and you're looking for a tool where project management can be used collaboratively, connecting a team. You're in luck. Mind Map Pro is a tool that combines online mind mapping, team chat and project management, so you can embrace creative collaboration, better team communication and task management to ensure you get things done. There's also SWOT analysis built in, helping you with project management and evaluation of strengths, weaknesses, opportunities and threats. For great team communication, everyone needs to be on the same page. Use Mind Map Pro to align and connect your team.