WordPress
Plug into WordPress
We've created a plugin to connect some of Mind Map Pro's key features with WordPress, making sitemaps visual and task management simple.
Fill in your details to sign up for FREE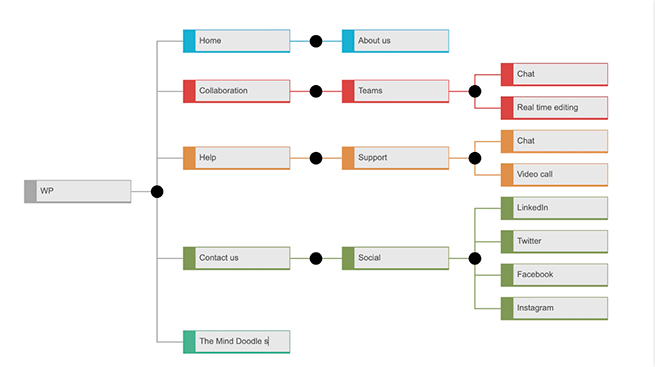 Powering the web
WordPress is a Content Management System (CMS) that powers more than a third of the Internet. Websites from personal blogs to global news sites, universities and even the White House use WordPress. It's a product that powers websites all over the world.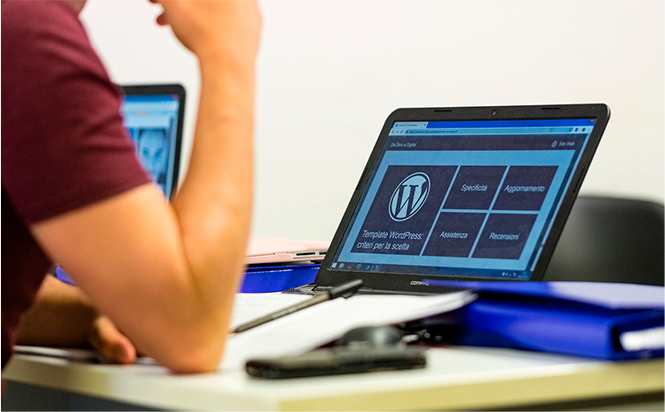 See your WordPress site structure
You've probably spent considerable time thinking through the structure of your website, but have you ever really looked at it? With Mind Map Pro, WordPress becomes visual, transforming mind maps into visual sitemaps. Use Mind Map Pro's plugin to build a visual sitemap for your website, or hook up to an existing sitemap and drag-and-drop pages to edit your site's structure and rearrange the architecture of your site.
Stay on track with tasks in WordPress
Our plugin connects WordPress and Mind Map Pro, meaning you can access the agile task management feature within WordPress. Keep task management quick and simple by adding tasks from your dashboard or directly from a post or page.
Business use cases . . .

Client Management
Help your clients to see and understand the structure of their site, which builds in real time as you create a visual sitemap.

User experience
View the information architecture of a site with a clear and visual hierarchy of pages showing navigational pathways and informing better user experience choices.

Task management
Stay focused and save time by adding tasks directly from your WordPress dashboard, so you can enjoy improved efficiency whilst staying on track.

Content management
Encourage clients to add featured images from within Mind Map Pro.
Features . . .
Plugin
Build new sites or add pages visually
Connect existing sites to see site structure visually
Utilises WordPress REST API
Add notes about your content in Mind Map Pro
Add or update featured images from within Mind Map Pro
Real time, bi-directional connection between WordPress and Mind Map Pro
Add tasks from the WordPress dashboard
Edit and elaborate on tasks from the WordPress dashboard
Progress tasks from within Mind Map Pro's agile board
WordPress
Have you thought about how you could bring project management to WordPress? Mind Map Pro has a WordPress plugin that you can use for free. Enhance project management by adding tasks directly from the WordPress dashboard. Interact with a visual Kanban board in Mind Map Pro to manage your tasks and progress towards team goals as you reach key milestones in your project. Whether you're working on web design, development, creating WordPress themes or coding your own plugins, utilize Mind Map Pro's plugin for visual sitemaps and tasks to enhance client relations and improve project management.

Managing Remote Teams
For remote or distributed teams, staying connected and engaged is a challenge that can be addressed using Mind Map Pro. How do you help remote workers feel part of a team? Combining free mind maps for creativity, online chat for collaboration and project management for team productivity will keep teams feeling connected, supported and motivated to reach their goals. Treat remote or distributed teams as though you are co-located by staying connected with communication channels open using Mind Map Pro as your real time collaboration solution with online chat.

Agile Project Management
Agile project management follows an iterative approach, much like agile software development does. Mind Map Pro facilitates this with a task board that follows agile methodology. The focus is placed on small sprints, which are sometimes called iterations, made up of many tasks with time estimates or story points within a cycle of work. Agile project management is an effective technique that is geared towards continuous improvement. Start your next agile project with Mind Map Pro by using our free mind map to explore project requirements, then set tasks in sprints or iterations for the whole team. Discuss your progress using online chat for improved team connectivity and enhance your workflow using Mind Map Pro's integrations for WordPress, Slack and Microsoft Office.