Teams & Chat
Collaborate even when you aren't together
Mind Map Pro is the perfect tool for improving collaborative thinking, project development, communication and task management.
Fill in your details to sign up for FREE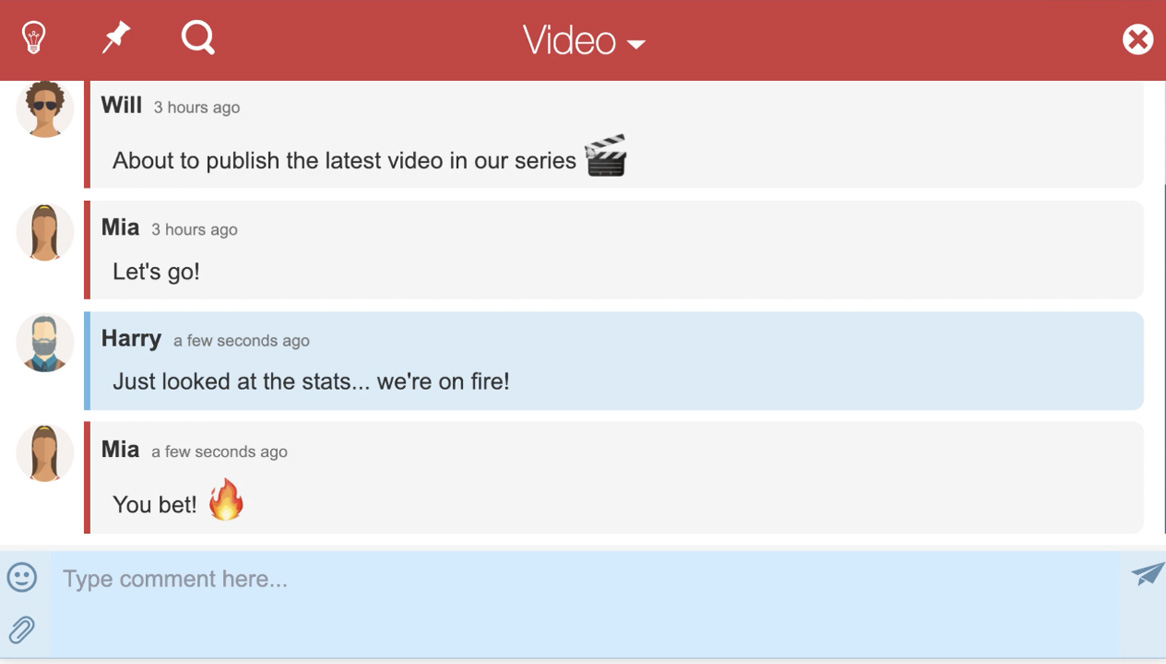 Real-time Collaboration
Whilst you collaborate, you'll enjoy the benefit of real-time bi-directional updates, which means anything you change to your Doodle will be updated immediately on the screens of your team members, no matter where they are in the world, and vice versa.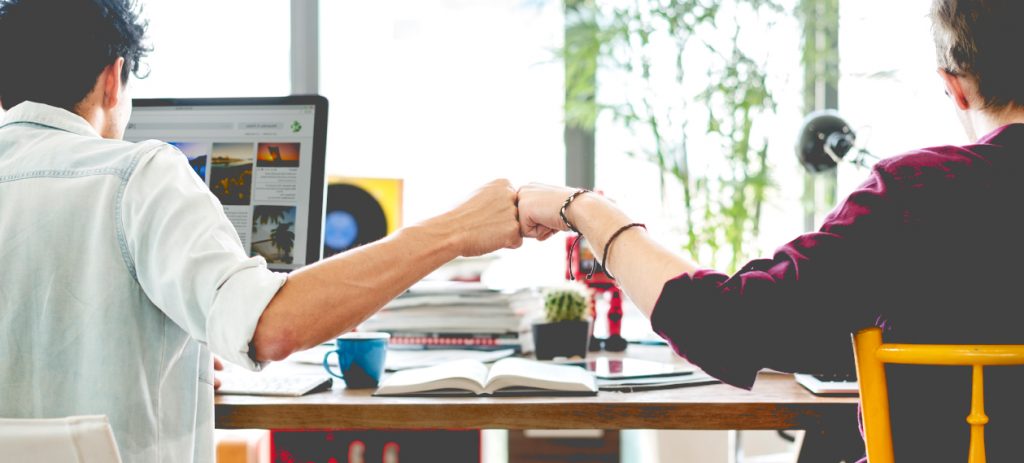 Business use cases . . .

Diverse ideas
Mind Map Pro makes it easy for groups to collaborate. The tool can bring together people different industries, working in all sorts of professions and with different personal experiences; and the best creativity comes from a meeting of diverse minds.

Transform teams
Improving communication and encouraging collaborative thinking with Mind Map Pro can transform team work whilst promoting creativity and productivity.

Adaptability
Discussions can be live or asynchronous, so that any team members can be included in discussions, no matter what their availability or locality. Threads are contextual and connected with ideas in the mind map, meaning it's easy to keep track.
Features . . .
Chat
Integrated chat tool within Mind Map Pro
Each idea has a thread for contextual discussions
Edit messages
Option to re-share messages when you reply to them
Pin important messages so they are easy to locate
Search chat history
View all messages across all threads
View all messages from parent and child ideas
Tag another user's name to alert them of messages
On screen notifications when another user has tagged your name
Message icon on mind map when you have an unread messages
Add emojis to your messages
Attach files and images via the chat
URLs that you include in messages will automatically hyperlink
Teams
Real time updates across all devices
Invite teams via CSV upload
Change user roles within each Doodle to maintain control of access rights
Team Project Management
Project management is best defined as the application of methods and processes for meeting project objectives within a timeframe. Therefore, you can think of it as the practice of planning and executing the work of a team, orchestrating the group's efforts to meet a goal or specific criteria. Mind Map Pro has a Kanban board for creating and tracking tasks. You can make a mind map online whilst using Mind Map Pro's integrated task board for project management without borders. Consequently, combining mind mapping and agile project management puts your team at a strategic advantage. Best of all, it's easy to get started. Simply add tasks to each idea in your mind map. Following this, as you work through your tasks, you can move the the tasks across the task board and into the final column to show they have been completed.

Time Management
Have you been wondering why project management tools are important? Project management is often misunderstood because people find it difficult to make the time to implement project management techniques. However, using Mind Map Pro, you can improve time management with tasks, time estimates, burn-down charts and an improved workflow, resulting in 30% increased time savings compared to when using spreadsheets. Project management is regarded as dynamic, and Mind Map Pro facilitates this by allowing teams to customize their task board, set tasks and milestones and streamline workflows with creativity and collaboration built in.

Creative Production Management
Our tool empowers production teams behind the scenes with a Kanban-style task manager for creatives, which links to online mind mapping and a built-in chat tool. True collaboration for your crew to research, plan and produce videos and creative projects. Streamline project management as you work through tasks in your task list. Infuse your production management with creative thinking by utilizing free mind map software. Stay connected with the entire production crew with online chat that integrates with Slack. Improve video production management with Mind Map Pro.

Managing Projects
Wondering how project management relates to other disciplines? It has evolved to connect almost every industry. Project management is different to operations management, but they work together. It's the same for project management and leadership, project management and business analysis, or project management and entrepreneurship. How project management software works is by helping you put processes in place for all parts of a project, no matter how you choose to customize it. This includes individual task lists which can be pulled together using a Kanban board, or a task manager for overall business process management. For developers, this could be agile project management with sprints and burn-down charts for your agile boards. When done properly, using a solution like Mind Map Pro, effective project management improves an organization's success.

Client Management
To build lasting relationships with your clients, focus on exceptional communication. Use Mind Map Pro to go above and beyond with client management. Invite your clients into the inner workings of your shared project. Allow them to join in the creativity when brainstorming and mind mapping online. Improve client relations with timely and efficient communications using online chat, sharing knowledge and being open whilst showing that you acknowledge and value your client's perspective. Improve transparency of the tasks involved in your project and set expectations with time estimates and priorities in your task board. Allow your business to grow and thrive by using Mind Map Pro to manage client relationships the right way.