Introducing Spencer, CTO of Mind Map Pro
Spencer Pickett, Mind Map Pro's technical consultant will be taking centre stage at this month's Bristol WordPress People Meetup to demonstrate our plugin: Mind Map Pro Visual Sitemaps & Tasks.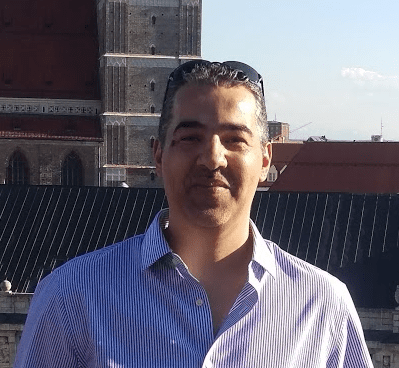 As a software engineer with over 25 years of commercial software development experience, Spencer's journey began at an early age whilst at secondary school, writing computer games for the Atari ST.
Spencer continued studying at college and university where he achieved a 1st class honours degree in Computer Science and received the professor Michaelson's award for the best university project.
After gaining commercial, hands-on experience with Lucent Technologies, implementing telecommunications systems in C and C++, Spencer wanted to become an entrepreneur.
Hooking up with his childhood friend, Paul Seed, who was also passionate about software, the two started their own software development business in 2001 with Spencer as CTO.
Spencer and Rich have been successfully developing bespoke software for over 18 years, spanning multiple technologies including web, mobile and desktop devices.
In 2016, they embarked on developing their own innovative products, Mind Map Pro being the first commercial solution.
We sat down to ask Spencer a few questions ahead of his talk.
How do you feel ahead of your talk for Bristol WordPress People?
It is exciting, because it is an opportunity to present a technology that can help individuals and companies streamline their WordPress software development workflows. I am looking forward to receiving feedback from the WordPress community.
Before Mind Map Pro, what has your career path been like?
A fun journey! I received a solid formal grounding in developing large scale software applications whilst working for Lucent Technologies. I realised that my potential far exceeded the domain of telecommunications, which led me to incorporate my own software house with Paul Seed.
Since that time, we have achieved many successes, winning national awards and delivering enterprise level solutions to world-leading blue-chip companies.
Our most recent adventure is to build our own innovative software products, Mind Map Pro being our first commercial solution.
What do you get up to in a normal day's work?
Primarily project planning and management, as well as technical discussions and guidance.
What are your main responsibilities?
There are three main areas:
Ensuring the Mind Map Pro project vision is implemented efficiently and delivers the envisaged business value.
Generating the required KPIs to enable successful analysis of technical and business activities to assess performance and adjust where necessary.
Communicating IT strategy to project stakeholders, capturing and reviewing feedback and applying this to future technology decisions.
How are you involved with WordPress?
I have an active interest in the WordPress community, in part because my team have contributed to or supported several WordCamps in the UK, Europe and the US.
Overseeing technical operations at Mind Map Pro, which provides streamlined design, communication and project management for website developers, has deepened my commitment to the WordPress community.
WordPress powers one third of the web and I think that all people contributing to WordPress, whether they are organising WordCamps, submitting open source code, or creating plugins and solutions for the community, has a positive impact that will ripple out to making the web better for millions of people.
What can you reveal about Mind Map Pro's new plugin for WordPress?
Our plugin allows people working with WordPress to use visual, interactive sitemaps. These can be used for existing sites or as a visual tool that actually build new sites.
It also improve workflows with task management within WordPress, enhancing productivity and connecting teams.
Download and use our plugin now: Mind Map Pro Visual Sitemaps & Tasks.