Mind mapping is a powerful tool to achieve goals, better time management, enhancing productivity and for organizing your thoughts effectively. They are easy to create and customizable, which means you can quickly find what you need when you need it most. In this guide we explore the best strategies for creating a digital mind map. So lets get started!
What is a mind map?
A mind map is a diagram tool that organizes thoughts and ideas in a way that can be easily understood by other people. It typically includes words and images that interlink to form a diagram of interconnected ideas. A mind map can be generated from text, idea, or concept. A text-based mind map typically maps out the structure of an article while an idea-based mind map is more focused on concepts and ideas that are important to the creator.
Mind maps have been around for a long time. They are often used in brainstorming sessions to help people organise their thoughts before they action their ideas. Mind maps are also useful when you want to communicate your ideas to someone else or when you need to take notes during an interview or meeting.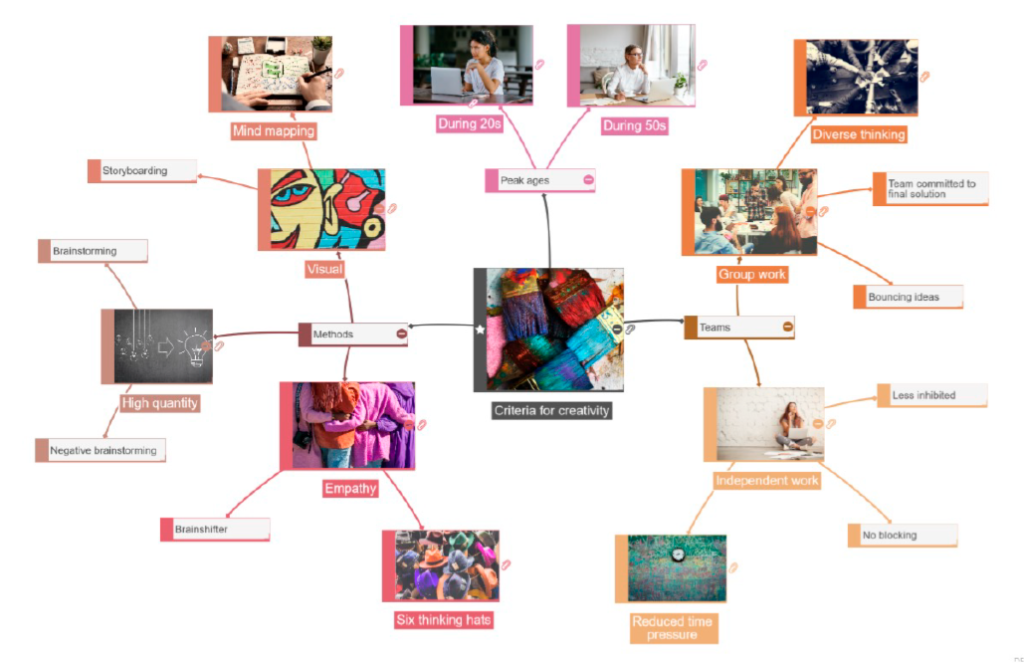 How to use Mind Map Pro
This guide explains how you can quickly create powerful mind maps using Mind Map Pro. Mind Map Pro is a leading online mind mapping tool that provides a rich set of tools, visual workflows, and highly configurable features. It has been used by thousands of people around the world to create mind maps, brainstorm ideas, and organize tasks.
The intuitive interface makes it easy for anyone to learn how to use this tool in minutes. The visual workflows help you organize your thoughts visually and get your point across quickly. The highly configurable features allow you to customize the look-and-feel of your mind maps as per your preference.
With Mind Map Pro, you can create and share ideas with your team in an efficient way. You can also connect with other users to collaborate on projects together.
---
How do I get started?
Wondering how to use Mind Map Pro? It's simple. Sign up for free and you'll be taken to your first mind map project where you can start exploring your ideas.
Create a mind map
The best thing to do when you are using Mind Map Pro for the first time is to create a mind map.
After signing up, you'll be taken to your first mind map project with one central idea on the page. This is the center of your first mind map and all your ideas will stem from it.
Name the central idea
In the center of the page, you'll see an idea. Clicking the idea box will highlight it, ready for you to start typing.

Rename your idea, choosing your topic or a specific title for your project.

If you change your mind about the name of the central idea, you can double click to rename it at any time.

When you've finished typing, press the enter key or click your mouse elsewhere on the screen. The idea name will save automatically.

Add new ideas to your mind map
Click on your central idea or hover over it with your mouse. This will reveal an icon panel above it.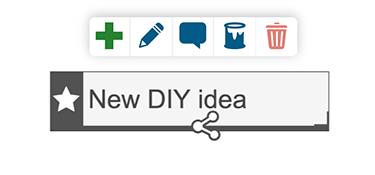 From left to right, the controls are:
Add branches (related ideas) connecting to the currently selected idea
Edit your idea and develop it with notes, tasks and media
Send a chat comment relating to this idea to your team
Change the colour of this idea
Delete this idea
To add a new idea that connects to your existing idea, click the plus icon. This is how you add branches that explore related ideas adding context to your mind map.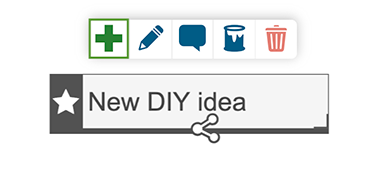 Type to rename your second idea, in the same way you named your central idea.

Hover over your central idea again and click the plus icon to add another idea that connects with your central idea.

Repeat this process to add lots of ideas that connect to your central idea. In the example below eight ideas have been added to the central node.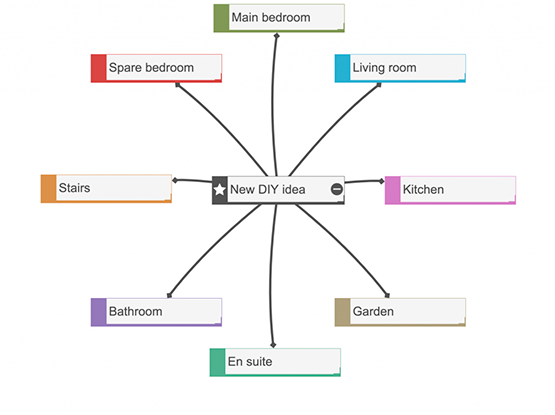 TIP: the process of thinking of ideas and adding them to the mind map is called brainstorming (aka mind mapping). A brainstorming session can be performed on your own or with your project team.
Add branches of ideas
Hover over each of the ideas and click the plus icon to add more connections, creating new branches of ideas in your mind map. There is no limit to the number of ideas you can connect.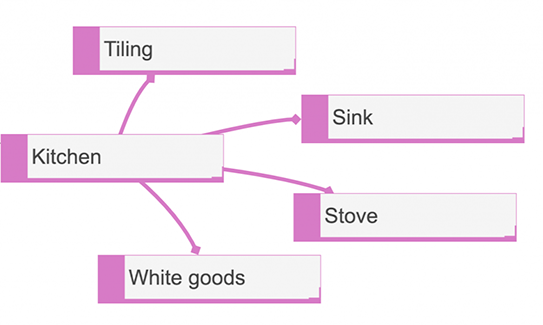 Move ideas around the mind map
It's easy to move and reposition ideas around your mind map using 'drag-and-drop'.
Simply click on the idea you want to move and hold down your mouse.
Drag your mouse across the screen and hold it on the new spot that you've chosen for your idea.
Drop the new idea by taking your finger off the mouse.
The idea will have moved to a new position on the canvas.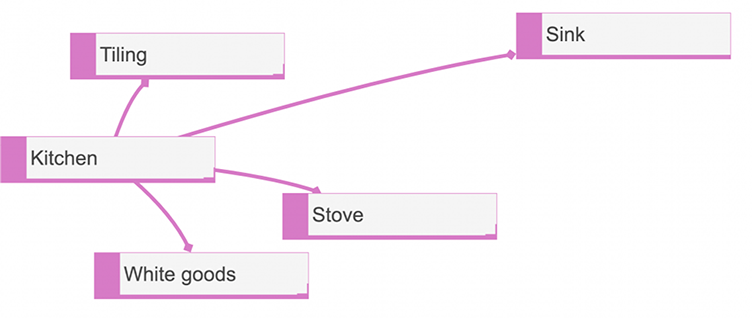 Repeat this as many times as you like to ensure the mind map looks how you want it to.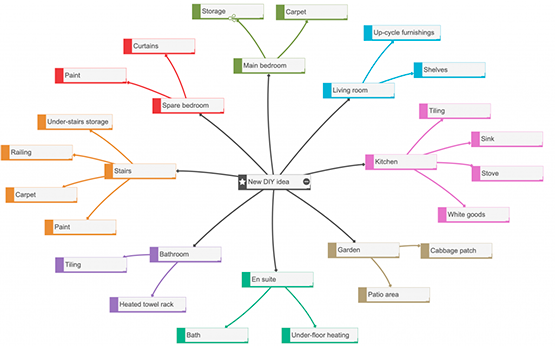 Now you're ready to drill down into the details of each of your ideas.
Develop your ideas
Click once or hover over an idea to reveal the icon panel again. This time, click on the pencil icon.
Clicking the pencil icon opens the detailed view for the currently selected idea. The detailed view allows you to add a title, text, images, connect ideas, link to other mind maps, assign tasks and more.
Using the detailed view is a key step in the mind mapping process, because this is how you add knowledge to your mind map. With this additional information captured mind map can be easily understood and extended by anyone it is shards with.
Learn how to develop your ideas with media, notes and tasks.
The above step-by-step guide has explained the basic mind mapping techniques that Mind Map Pro offers. There are lots of advanced features that mind mapping software provides, including; real time collaboration, project planning, project management, SWOT analysis and more. Sign up for free to start mind mapping today.
What Can Mind Maps be Used for?
Mind mapping is a universal technique that can be utilise in many different fields. It's a great tool for brainstorming and idea generation. It helps you to organise your thoughts, develop ideas, plan projects and create content for your blog or website and much more! Mind maps are used by students as well as professionals to get their thoughts organized before they start working on their projects or assignments. Here are just a few ways in which Mind Map Pro can can add value and enhance productivity: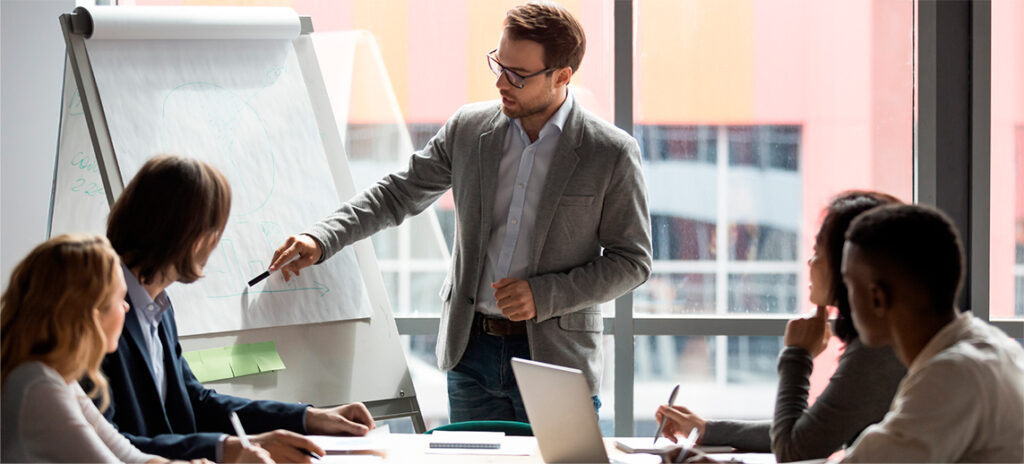 Mind Mapping for Business
Mind mapping is a visual thinking process, which helps in brainstorming and planning. It is useful for business people to map out their business plan, develop marketing strategies, define a product roadmap, note taking, SWOT analysis, project management and more. Mind maps are often used by team members in order to collaborate on a project or understand the goals of the project from all angles.
The following are just a few of the many benefits Mind Map Pro can offer business users. It helps in brainstorming and planning. It provides a holistic view of a business plan and can clarify the strategies visually. It is an easy way to share ideas with team members, clients, vendors, etc. It can help in decision making and problem solving by showing the different options that are available for achieving a goal.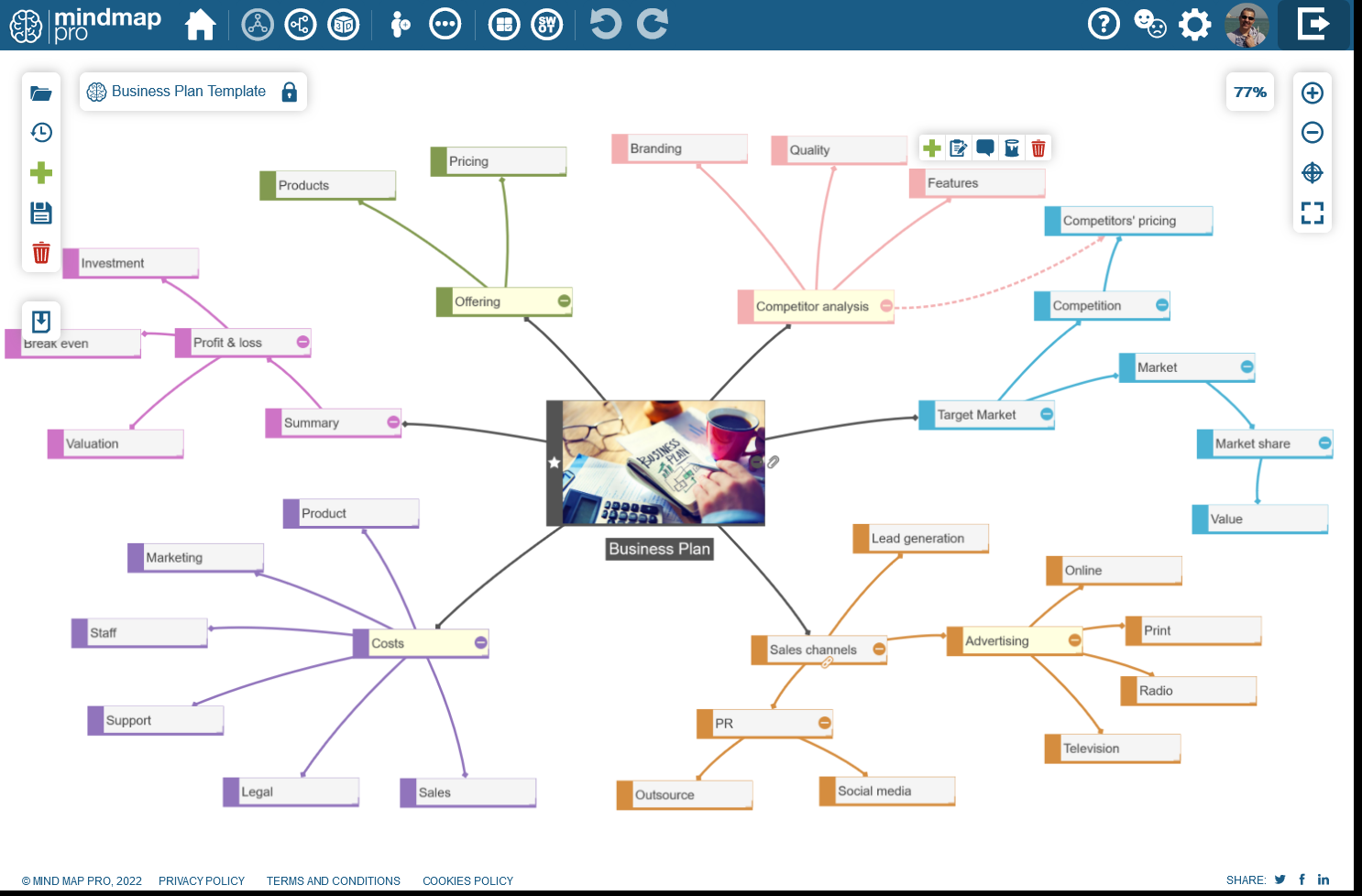 ---
Mind Mapping for Enhanced Productivity
Mind mapping is a technique that helps people to gain a better understanding of the problem they are trying to solve. The main goal of mind mapping is to help people get ideas down quickly and easily before they forget them or lose motivation. It provides a visual representation of all the different types of information related to the given topic so that it can be easily understood and remembered later on.
Mind Map Pro can be used to enhance productivity through promoting creativity, and rapid planning. With this technique, you can easily organize thoughts and ideas into different categories so that you don't get stuck with only one idea or viewpoint. Mind Map Pro enables you to easily identify activities, then proceed to schedule tasks and assign them to team members so that everything gets done on time.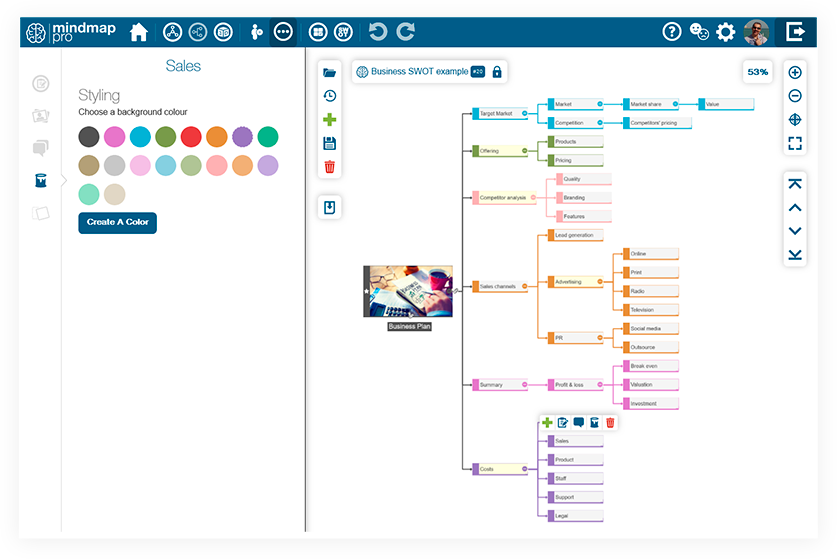 ---
Mind Mapping for Academic Success
Mind mapping is a popular technique used by students to plan their essays. It is also a great way for students to boost their creativity and explore options. Mind Map Pro can help students study, recall information, and understand complexity in topics that might otherwise be overwhelming.
The most important thing about mind mapping is that it helps people retain knowledge better than any other method of note-taking or studying. Students can use Mind Map Pro to organize their thoughts into an infographic that present all information relating to a topic. Mind maps can be revisited to quickly recall information and enabling students to become more productive.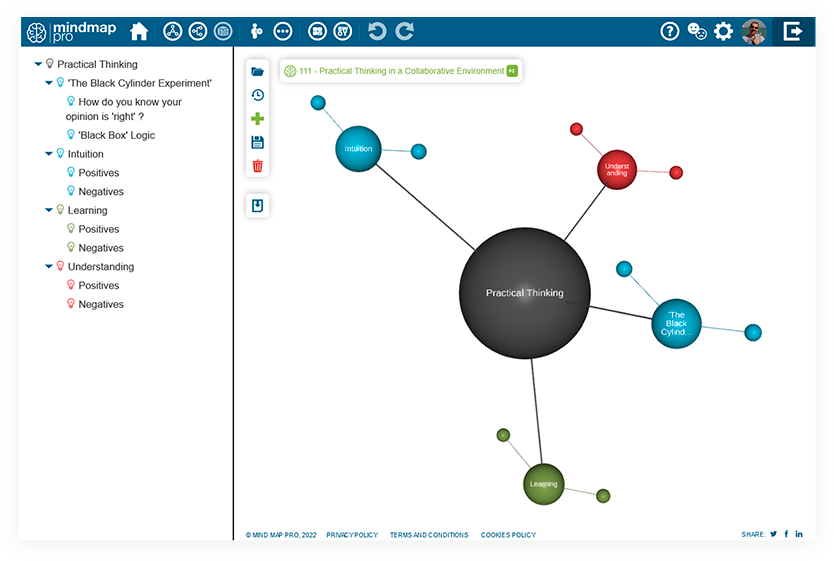 ---
Mind Mapping for Life Management
Mind mapping can be used in many ways in different aspects of life management. This skill can help you stay organized and productive while also allowing you to be creative and live a stress free life.
Mind Map Pro can be used for many things such as to-do lists, goal setting, planning personal projects, creating a workout log, dietary planning and much more. In this era, many people are struggling to manage multiple tasks at home and work which can make them feel overwhelmed and stressed. Mind mapping is a very helpful tool for planning, prioritizing and scheduling your work or personal tasks.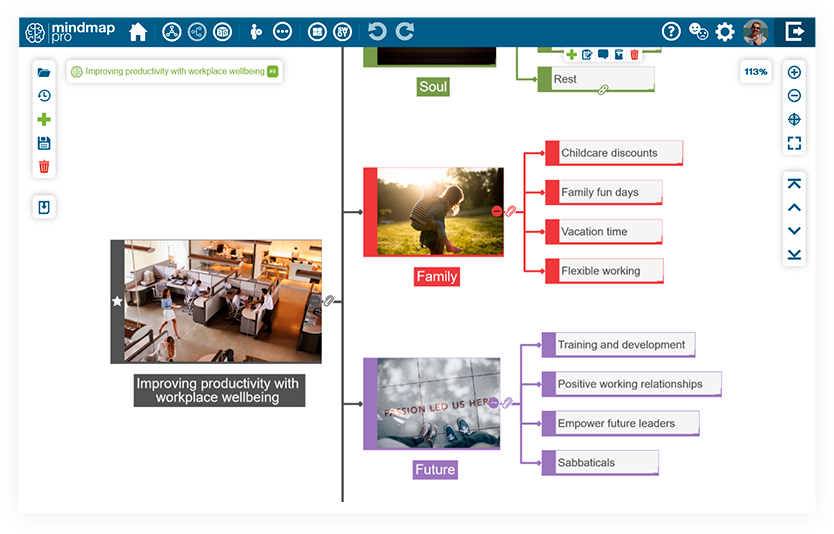 ---
Mind Mapping for Team Collaboration
Mind mapping can help teams to share ideas, thoughts, and insights in a clear, concise way. Because of its ability to highlight the most important points of any topic, it's become an essential tool for many professionals including project managers, salespeople, and entrepreneurs. Mind Map Pro is an effective tool for real time collaboration, instant updates and team communication using the instant chat tool.
The benefits of mind mapping are numerous: it saves time, encourages problem solving, improves learning, and allows teams to work remotely. Task scheduling is a key part of project management and collaboration. Mind Map Pro provides powerful tools for empowering teams to keep track of what they are doing and how they are progressing on the project.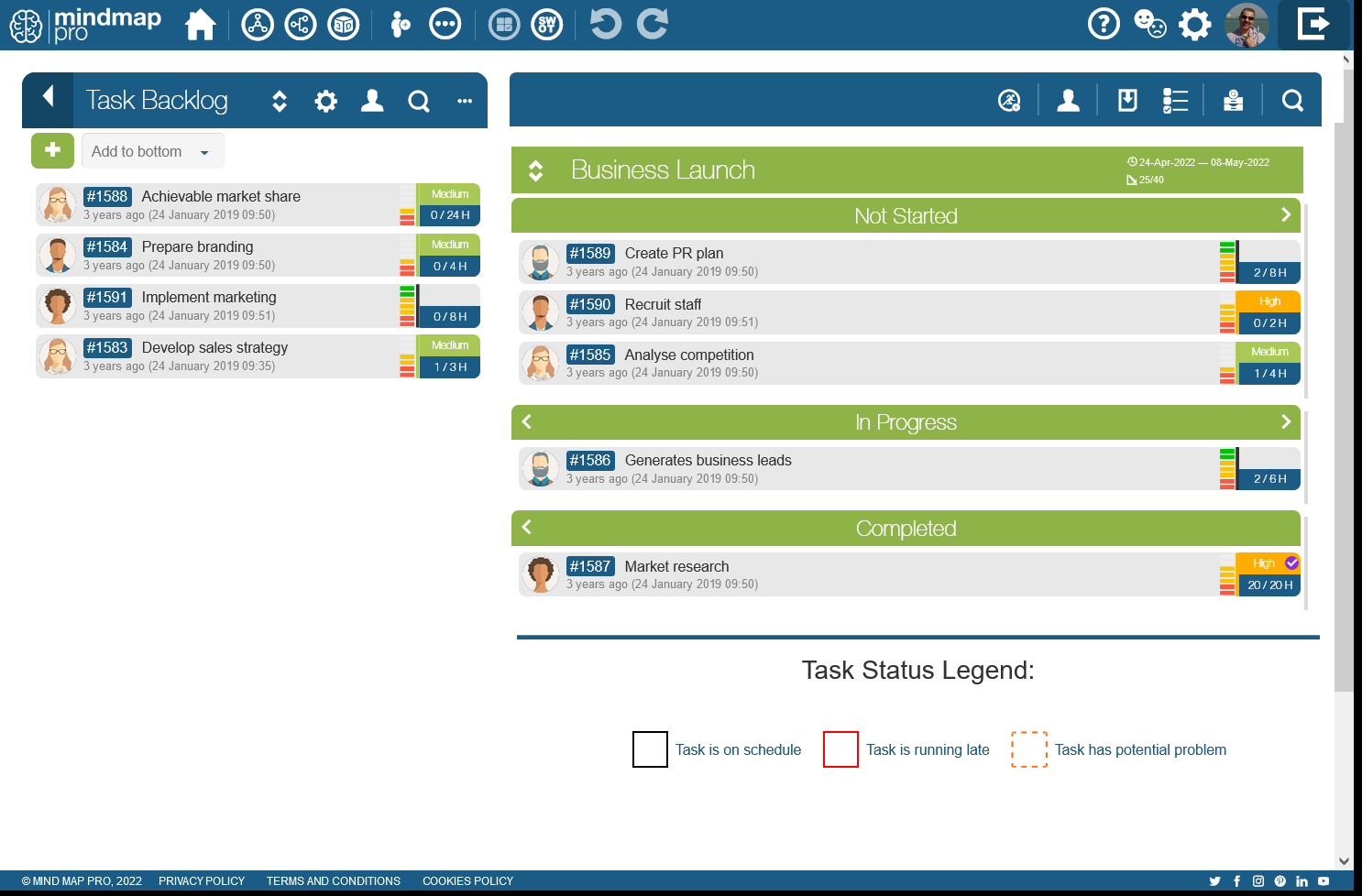 Rules for better Mind Mapping
It is also important to remember that mind maps should be easy to read and follow. The colors, images, words, and symbols should all work together to provide clarity on the map. Here are some rules for creating a better mind map:
Use colors that are easy on the eyes
Use different colors to represent different aspects of the idea/concept
Add pictures to show what you are thinking about (this can be anything – pictures, diagrams, etc.)
Try not to add too many ideas – your mind map should be understandable at a glance, like an info-graphic
Add explantive descriptions to connections between ideas
Add detail to your ideas using the notes panel – turning your mind map into a knowledge base
There are no limited to how you can create and apply your ideas to mind maps. The above best practices will ensure your mind maps are easy to interpret and present well.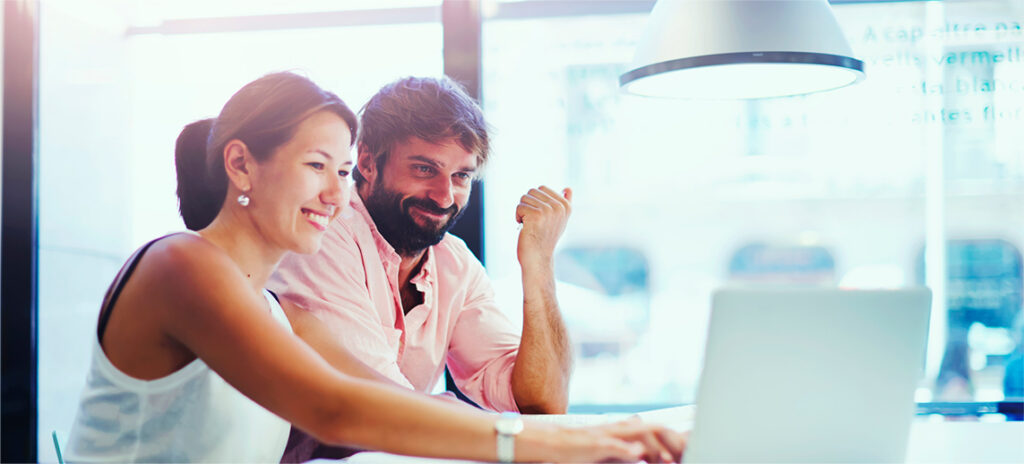 Beyond Mind Mapping!
Mind Map Pro strives to be the best mind mapping software available. Our solution provides a suite of powerful tools that empower users to go beyond mind mapping. These features include:
Mind Mapping Templates
Task Management
Daily Reports
Real-time Team Collaboration
Instant/direct Messaging
SWOT Analysis
Export to Word, PowerPoint, Project and more
Mind Map Pro is much more than a basic mind mapping tool. Sign up for free to start mind mapping today.